All of us when buying a brand new car think about How to Protect it. The first thing popup in your mind is How to Protect your car Paint and interiors? It's all depends on how you are using your car on daily basis and how you want to keep it shiny and brand new.
First you have to  know the difference between Paint Protection Films and Nano Ceramic depends on your car use and the potential damage that you want to avoid… Read More
IT'S ALL DEPEND ON HOW YOU ARE USING YOUR CAR IN DAILY BASIS?
---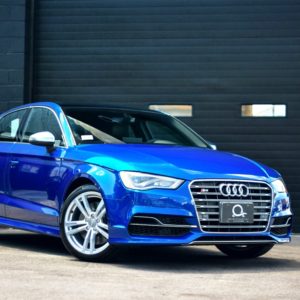 Are you a heavy user? You are Not Caring about your car?  Do you travel a lot or using highway? , normally when you are driving on highway  without protection your car get a hard scratches from the sand and road dust, So Paint Protection film (PPF) is the best solution to reduce this damage such as :(rock chips- scratches caused by DUST)
If you are normal user which mean you are driving to downtown daily! or you are a new cities residents  so you need to protect your car from dust, dirt ,bird dropping ,chemical resistance now it's time to apply  Paint Protection Films (PPF) with Nano Ceramic Coating (Ceramic Pro) together to guarantee you got the best protection you need it.
If you are a car collector or have exotic car or  using your car wisely ! you want your car always shine and protected .. So Nano ceramic Coating (ceramic pro ) is the best solution to avoid dirt,dust and you will get a hydrophobic self-clean  ,In addition with Nano Ceramic (Ceramic Pro ) you can get a Nano Coating for your car Interiors
---
In addition with nano ceramic (ceramic pro ) you can get a Nano coating interior to your car for textile, plastic and leather, and Protect them from Liquids, dirt's, color fading, and keep the car interior factory shine for a long period.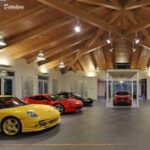 Service Include
Full Body Protection with Clear Paint Protection Films
---
Protection from chip Rocks-Scratches, UV and Scratches with good shine
---
Warranty 10 Years
Service Include
Front Quarter PPF and Full Body Nano Ceramic Coating
---
Protected form Rock Chips, Scratches, Shine and Hydrophobic
---
Warranty 10 Years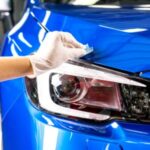 Service Include
Full Body Protected with Multi-Layer of CP Coating
---
Protected from Light Scratches, Shine, Chemicals, Tar, Bird Drops
---
Warrant 5 Years
Service Include
Car Interior Plastics, Leather and Textile Protection
---
Protected from UV,  Dirts, Super-hydrophobic, Moderate Shine
---
Warranty 1 year